Wait How Do You Spell That? is a rare disease podcast produced by Patient Worthy. We talk about issues affecting people rare and underdiagnosed conditions and interview advocates from across the community. We're definitely not doctors, and we can't give you medical advice. We're just here to chat and learn about the diseases that even doctors can't seem to spell. Check out the latest in rare disease news at PatientWorthy.com.
Episodes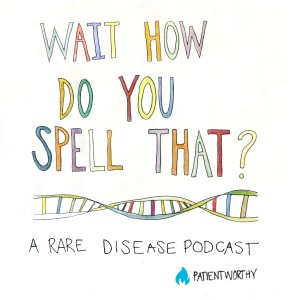 Thursday Oct 21, 2021
Thursday Oct 21, 2021
In this episode, we discuss an ultra-rare genetic condition with Carole Bakhos of Jordan's Guardian Angels. To find out more about Jordan's Syndrome and how you can support this important nonprofit, check out their website here. Their podcast, "A Rare Reality," is available here or on your favorite podcast platform.